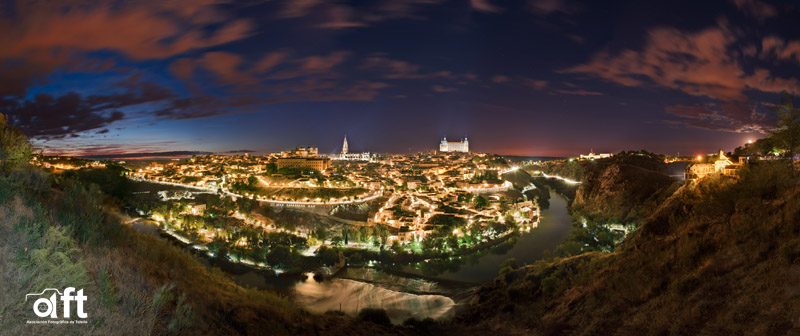 This beautiful photo above was taken in Toledo, Spain by
La Asociación Fotográfica de Toledo
or
the Photographic Association of Toledo
. What makes the photo even more amazing is that it's not the work of a sole skilled photographer but 50 skilled photographers from Toledo!
The association's
website
has also included an article that details in both Spanish and English how this amazing feat was accomplished. Well worth a read!
Read More >>
The lighting of the
2 square kilometers
city was achieved through the precise coordination and planning of the 50 photographers whom were strategically placed with two external flashes in both hands. This popular technique of using external and camera flash to create artistic lighting is referred to as "
painting
" and it is widely used in the world by many photographers. In order to achieve the desired result the camera must be set to a slow shutter speed and a small aperture.